Little Falls Lake, St Croix County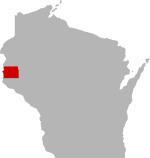 SHARE THIS PAGE
| | |
| --- | --- |
| | @ the lake |
DISPLAYING 1 TO 10 OF 87 POSTS
FILTER OPTIONS
12/20/14 @ 12:04 PM
FISHING REPORT
MOON PHASE (2%)
Waning Crescent
Fished from 10-Noon. Marked a handful of fish but they didn't really seem to be cooperative. Fished the cribs and caught 3 small gills and one rock bass. There were 5 other portable shacks, not sure how others did...the group near me seemed to have much of the same.
12/19/14 @ 6:14 PM
Hey guys, last year I marked the dead center of the new cribs. Below are the coordinates. If you don't have handheld but you do have a smartphone, you can copy/ paste them in Google Maps and it will take you right there!
45.01532, -92.70240
Good luck, see you out there, Dave
12/19/14 @ 3:38 PM
Called and spoke to the Ranger at Willow River State Park. There was a single week this summer where bacteria levels were high and the beach was closed after a 5 inch rain. However, within a week the levels were back to normal. They didn't know anything about any sort of sewage issue or any reason not to eat the fish.
DISPLAYING 1 TO 10 OF 87 POSTS