Little Elkhart Lake, Sheboygan County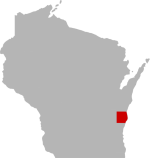 SHARE THIS PAGE
| | |
| --- | --- |
| | @ the lake |
COVID-19 MESSAGE
At Kwik Trip / Kwik Star, the well-being of our coworkers and our customers remains our top priority.
All of our stores remain open to service you.
Please read our message to our guests.
DISPLAYING 1 TO 10 OF 272 POSTS
FILTER OPTIONS
2/16/20 @ 7:36 PM
FISHING REPORT
MOON PHASE (41%)
Waning Crescent
Fished 11am-3pm today in the first bay past the boat launch. Marked a lot of fish and caught a bunch of 4-6" gills, a few 4-6" perch and the FIL had a 13" small mouth as the highlight of the day. Beautiful day and a fun lake - everything went back in!
1/21/20 @ 8:11 PM
FISHING REPORT
MOON PHASE (10%)
Waning Crescent
Fished for just over an hour today. I was a little skeptical to go out because of a "Thin Ice" warning sign at the boat launch but I was on 2 different lakes yesterday and there was plenty on those so I went out on foot, pulling a sled. I went straight out from the launch and to the left in the first bay. I drilled 3 holes, there was 7-8 inches of ice in each. I set up 2 tip ups with medium shiners on them and 1 hole for jigging. I only had 1 flag but the fish took the bait right away, only pulled out like 2 feet of line. I jigged a neon green jig with a wax worm, caught 5 very small bluegills (the 1 in the pic was the biggest) and somehow managed to land a 24 inch northern.
7/9/17 @ 7:20 PM
FISHING REPORT
MOON PHASE (100%)
Waning Gibbous
Took a quick 2 hour bass fishing trip July 6th and found only 2 bass. both of which were 10" long and FAT. Had 1 bonus 23" pike. There were plenty of small gills. that part seems to be back to normal. Lots to do with the gamefish population from what i seen. Can't wait for this lake to come back to what it was.

10/23/14 @ 8:14 PM
Yea, I did say in my post "all" the weeds, But that was an overstatement. Of course not "all" the weeds. LoL But this lake is choked by more than invasives. Thats why they tried getting rid of them. I don't have an answer, there should be people that study this that should have the answers, but I guess not., At least not in the area it seems. At my cottage up north, the DNR is draining the lake, letting it freeze like that over winter, and refilling in Spring. They say this will eliminate a lot of the problem. But the DNR has disappointed us before, so we will see I guess.
10/23/14 @ 11:27 AM
In response to Nick's questions:::
Yes, there has been much discussion about aeration if the same conditions present themselves again this year or at any time in the future. There are several ways to provide more dissolved oxygen to the lake water. A windmill with an air pump attached could be installed and would provide a constant source of fresh oxygen to the water. Good idea, right? Well, a landowner would have to be found who would allow installation of such a unit, then it would have to be maintained and then, if it was actually used in winter an area around the discharge would have to be fenced off or somehow marked to prevent people or snowmobiles from crashing through thin ice or open water. Pier aerators are another possibility. Again a pier owner would have to volunteer to buy/rent/borrow an aerator and install it at their pier and provide electricity (which could cost as much as $50/month) to run the pump. The liability issue still is present and the area would have to be marked off again. Another option would be to cut a large hole in the ice and then either pump air into the water or pump the water into the air and let it fall back into the lake, thus providing more dissolved oxygen to the water. Once again the area would have to be marked to protect the public from harming themselves. The discussion continues to find out just how much of an area would have to be aerated to be of any help to the fish population.
It should also be noted that the last time a winter kill appeared here was 35 years ago. These harsh, long lasting winters have not been the normal winters that we have. Many of the riparian owners at Little Elkhart Lake do not ice fish, so only a few knew that the ice was over 30" thick and that the snow cover was a foot and a half thick during the deepest part of winter. Many of the riparian owners at Little Elkhart Lake were not owners 35 years ago and were not aware of what could happen to the fishery during a prolonged winter. The DNR fish biologist had only been in this area for 3 years or so and also was not aware that the lake was susceptible to winterkill. There was no oxygen monitoring done by anyone to know that the lake was approaching critical levels and threatening fish life. The Crystal Lake Sportsman's club did come to the lake after their sponsored fisheree showed no fish registered from Little Elkhart Lake. The members and friends of this club drilled several hundred holes in the ice, because of a weather report that said it would rain for the next couple of days. Well, the weatherman was wrong and no rain came. The idea was that the rain would wash into the holes and help provide some dissolved oxygen to the water. It was too little too late. But an effort was made.
I don't know exactly what you mean by 'water fertility'. This lake is, indeed, a fertile lake. It is a eutrophic lake, meaning that it is nearing the end of it's life cycle. Yes, 10,000 or 15,000 years from now this lake will have likely dried up. Not that it matters to any of us. The lake is also a kettle lake that is surrounded by steep hills that are covered with trees who shed their leaves to the lake and contribute to the fertility of the lake. It is a seepage lake, which means that it's water comes from rain and snow, and yes, run-off. More than half of the shoreline of the lake is in an undeveloped state thanks to Camp Anokijig who owns a great part of the undeveloped land around the lake. The riparian owners at the lake do have lawns on the lake side of their homes. There is little, if any topsoil run-off going into the lake. The Little Elkhart Lake Rehabilitation District (read residents of the area) paid for and installed a sanitary sewer system around the lake more than 22 years ago to prevent any septic system pollution from reaching the lake. The water quality and water clarity have always been rated excellent in the lake. The latest secchi disk test showed water clarity to 17 feet, which is a good thing. Secchi disk is a device used to measure water clarity. This lake is full of aquatic plants and animals that are beneficial to the fish that were there.
This part of the answer goes to 'Get Hooked'::: Do you really want a weed free lake? No weeds at all? 'Get' is right that the decaying weeds use up the oxygen. When these plants (weeds) are healthy and alive they are a primary source of providing oxygen to the lake through plant photosynthesis. These plants need sunlight to make oxygen and with the conditions of this past winter, not enough sunlight penetrated the snow cover to allow this to happen. There are no active springs in the lake to provide fresh oxygenated water to the lake. There is no inlet coming to the lake to provide oxygenated water to the lake. So the plants are vital to the ecosystem. This lake is a fertile lake with an excellent distribution of native aquatic plants. It has been rated very high on the list of lakes who have a diverse environment of aquatic plants which are also a vital part of having a healthy fishery. I know this lake has a reputation of being 'weed choked'. That is the kind of lake it is. The Little Elkhart Lake Rehabilitation District has been very involved in treating the invasive species of aquatic plants for about 50 years. The District started out with a 'weed cutter' and mowed down the plants for many years only to find that this action was actually giving the invasives a clean path to colonize and grow. The cutting was doing more harm than good. Then the District moved to chemical treatment. All of this, by the way, has been paid for by the residents of the District with no public money used. The District has been successful in controlling the Eurasian Milfoil and Curlyleaf Pondweed that are the two most frequent invasive species in the lake. The chemical treatment requires a permit from the DNR and a plant biologist rides along with the contracted applicator to point out where plants can be treated and where the DNR will not allow plants to be treated. The nuisance weeds that 'Get' refers to are essential for a healthy fishery. In recent treatment efforts 'navigational channels' have been created to help boaters get around the lake. These navigational channels also provide edges for fish to predate from or for smaller fish to hide in. So, this will never be a weed free lake. There are other lakes in the area that have different characteristics and are deeper and thereby allow more weed free fishing opportunities.
Back to Nick's questions:::
YES !!! There were very many 'exceptional' fish floating dead on the shoreline. Large mouth bass that would have easily tipped the scale at 4+ pounds. The largest I saw was about 21 inches long. Many bass in the legal 14" range and larger, and of course many smaller bass also. Bluegill up to 10" were also dead on the shore, along with black crappie up to 12" or so and again many of these fish in the smaller sizes. Keeper sized perch were also killed and black bullheads up to 12" were also dead. Northern pike that were of the legal 26" size and lots of them that were smaller were rotting on the shore as well. Many hundreds if not thousands of fish were dead on the shoreline and that does not count those fish that just sunk to the bottom and decayed. It appears that the frogs and turtles were not totally wiped out like the fish were. But I imagine even they took a hit.
To 'Dan 333':::
A sign has been posted at the Little Elkhart Lake boat landing stating that there has been a 100% winter kill and suggesting that people practice catch and release. We can only hope that they do, after all how many 4" or 5" blue gill do you need to make a meal? It will take several years for these fish planted in 2014 to reach 'keeper' size. It might be best just to let them grow for a while.
This is why I posted the letter asking for donations to the effort to re-stock the lake. These newly released fish will eventually benefit the entire fishing community by returning Little Elkhart Lake to the fine fishery it once was. The stocking that was done in 2014 is just a good start to bringing back the fishery. More stocking should be done in 2015 in order to restore the lake's fish population.
So.... Any and all donations to the cause will be greatly appreciated by not only the Little Elkhart Lake Rehabilitation District, but by all of those who have fished the lake in the past and hope to fish the lake in the future.
Nick Schumacher, Get Hooked, and Dan333 and any other Lake-Linkers who care are thanked for their donations of any size. Donations can be sent to the Sheboygan County Conservation Association at the following address:::
SCCA P.O.Box 522 Sheboygan, WI 53082
These are tax deductible donations. Don't forget to note that the donation is for Little Elkhart Lake fish restocking.
THANKS TO ALL
DISPLAYING 1 TO 10 OF 272 POSTS