Little Cedar Lake, Washington County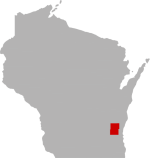 SHARE THIS PAGE
DISPLAYING 1 TO 10 OF 1,605 POSTS
FILTER OPTIONS
FISHING REPORT
Fished Sunday (12-27-20) 9am to 2 pm. Fished west drop 20' to 10' shiner and fat heads ....not a mark, not a flag. Moved to the south shallows 10' to 6' caught the smallest northern of my life on a fathead. Water is super clear. I saw others chasing after flags in the shallow south bay but no big hurrah's. Others were jigging but no takers. Very sloooowww!!
FISHING REPORT
Out 3-7 tonight. Water at 64 degrees. Fished shallow to deep for Walleye. One keeper Eye at 18 1/4", barely made it. Eye came on a jiggin rap in 22 feet. Also caught 8276380 small to medium sized largemouth, looks like their appetite has woken up.
FISHING REPORT
Fished from 3-7 tonight. Could not find the fish. My son managed a 20 inch northern but that was it. Threw everything at 'em - spinners, crankbaits, chatterbait, plastics, spoons.
Where the heck do the fish go in the fall???
FISHING REPORT
Was out this afternoon for a bit. Nothin. No panfish. No bass. No little northern. Nothin. Lol Still nice to be out though. To the moron doing burnouts and flying around in the park with little kids running around... you're a moron.
More to the moron that drove on the lake today!(My son) fell through the ice today. Because. you thought was thick enough. Just because 4-wheeler's are driving on it doesn't mean that you should drive a full size pickup on it. I almost lost my son today because of people like you! God helped save my son today.
FISHING REPORT
Took family out today 4 flags 1 21" northern. To the moron who drove on the lake today. You weakened the ice today there was only 6" of hard ice and 5" of soft ice. By you doing this you helped to cause a very unsafe condition today.
DISPLAYING 1 TO 10 OF 1,605 POSTS