lawrence pond, Marquette County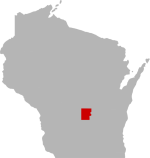 SHARE THIS PAGE
DISPLAYING 1 TO 10 OF 1,173 POSTS
FILTER OPTIONS
I really have to switch something up, have fished this lake 5 times this winter and only managed a tiny perch and a small pike. Have fished closer to the damn in 15 fow once with waxies and fat heads and 4 times heading out from the north shore landing about mid lake in 7-12 fow.
FISHING REPORT
Fished by the dead goose frozen ice all day. Seemed to be a good luck charm as I caught a 2 man limit of keeper pike biggest was 38 (pictured below). Also had had a few bonur walleyes around noon. Used suckers for most fish. Big pike came off a beef stick after running out of minnows. Bite is hot get out here!!!
WalleyeLouie
That is the best advice somebody could take. About seven or eight years ago I was in the Jamboree fishing I had 11 to 12 of ice where I was fishing. 50 yards from us a truck pulling a trailer with an ATV went through the ice. The ice was only 3" where he went through. We've met up with the guy who went through as Tall Pines and he said it wasn't even his truck it was his best friends. How would you like to tell your best friend that.
GO PACKERS
DISPLAYING 1 TO 10 OF 1,173 POSTS