Lakeside Park, Fond Du Lac County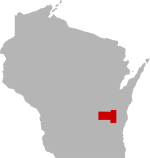 SHARE THIS PAGE
DISPLAYING 1 TO 10 OF 228 POSTS
FILTER OPTIONS
A few years ago I watched as 2 wardens were throwing back probably 20 or so of that size bass that a couple,who appeared to be around 80 had caught by the launch on Lake Denoon. They also had a bunch of gills from 5" and up. I asked them if the couple were going to be ticketed and they said no that they were going to explain the regs to them. I thanked them. CARPIO
Hey Blitz. At the time of the dredging, I lived in Fondy near the park and watched it happen every day. The channels had become unusable due to sediment.
The ash trees on Oven Island were dropped on the channel ice a year or so later to combat Emerald Ash Borer. It provided panfish hangouts. They still do and still will for years to come.
Water temp and clarity is what you might want to watch. Think breathing for us. They don't want to breath silty water anymore than we want dirty air. The gills tolerate dirtier water for a bit of warmth. Crappies not so much it seems.
I don't know why the Lombardi Poplar trees were taken down along the Park Ave entrance corridor. I recall a few were dying. Might have been disease.
Kinda sad to see the city dang near clear cut along the edges of all the channels. A lot of the brush was overhanging into the water and was great habitat. With how much the brush piles that were put in after dredging have sunk or deteriorated, it would be nice to see them add to the piles again.
DISPLAYING 1 TO 10 OF 228 POSTS