Lake Wausau, Wausau, Marathon County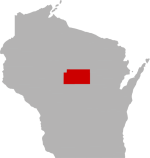 SHARE THIS PAGE
| | |
| --- | --- |
| | @ the lake |
DISPLAYING 21 TO 30 OF 1,276 POSTS
FILTER OPTIONS
11/16/18 @ 10:15 AM
FISHING REPORT
MOON PHASE (61%)
Waxing Gibbous
Ice is solid above the Schofield dam. Saw several brave fishermen out there so I decided to walk out. Good ice. Fished about 5 feet of water and several nice panfishes. Fishes are more active in the morning than in the afternoon. If you plan to catch them, I prefer morning or before dark. Method: jig heavily for a while and wait for them to show up on the vexilar or camera.
8/2/18 @ 6:21 PM
FISHING REPORT
MOON PHASE (71%)
Waning Gibbous
Finally had decent day got 69 crappie but only about 9 between 10-11".Partner got 28" northern.All fish released it been real slow for about 2 week now hopefully it will get better.Tight line to all
7/21/18 @ 3:41 PM
Pike202...Bluegill Park has a nice shoreline, trails and trimned grass which is great for kids. There are bluegills in the bay with the lily pads and weeds. The shoreline is not steep, and there are some picnic tables and benches, but we always take some lawn chairs with us. I've never caught anything large in size, but have always had action. Good Luck!
5/13/18 @ 7:44 PM
FISHING REPORT
MOON PHASE (4%)
Waning Crescent
We finally had good day got 56 crappie some nice size to 4-12"+ and one 13"only about 10 under 9" we released all fish today also 2 nice northern 27"-29" most fish were in the 12-13' hopefully thing are turning for the better.Tight line to all
5/3/18 @ 6:33 PM
FISHING REPORT
MOON PHASE (87%)
Waning Gibbous
What nice day to be on the water it was pretty slow today but we managed to get 18 crappie with 10 of them between 10-11.5".They were in the 10-13 range real close to the bottom all fished released.Tight line to all
DISPLAYING 21 TO 30 OF 1,276 POSTS