Lake Sinnissippi, Dodge County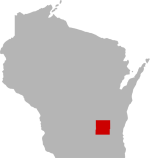 SHARE THIS PAGE
| | |
| --- | --- |
| | @ the lake |
DISPLAYING 1 TO 10 OF 122 POSTS
FILTER OPTIONS
3/30/17 @ 7:41 PM
FISHING REPORT
MOON PHASE (9%)
Waxing Crescent
I went out with my kids for three hours yesterday (before all this rain came in). We caught 10 carp from shore just above the dam. We were using corn and rigged it up on a bolt rig. If you want to catch carp, they are for sure right there.
4/25/16 @ 2:21 PM
Buddy and I are looking to get out bow fishing this weekend. I hear this can get pretty muddy at times, is there a more clear part of the lake? Being new to the lake is there a better end to start on? thanks in advanced for the info guys feel free to pm me if you would like.
4/22/16 @ 4:57 PM
Marginally at best. The northern fishing and walleye fishing is ok at certain points of the river. Just have to find the holes, and a lot of is not accessible from shore, or certain spots may be tricky for a full sized boat. Havent fished the Rock much lately so I cant give you definite answer on whether or not you will catch anything. My advice would be to just wait another two weeks and go to Fox Lake or BD lake. There is also the Crawfish and BD rivers, but not sure on the regs on those rivers right now. Other than that, heading south on the Rock is a safe bet. Otherwise around the Mayville/Hricon/Hustisford area there isnt much action for anything other than carp. The marsh does give up fish in a few spots as well, but you have to know where they are, and I do not. Lol. Sorry. And I believe fishing is closed on the marsh right now anyways. Wish I had better news for ya bud. Good luck if you do get out!
DISPLAYING 1 TO 10 OF 122 POSTS