Lake Redstone, Sauk County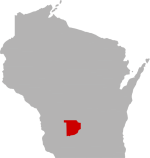 SHARE THIS PAGE
| | |
| --- | --- |
| | @ the lake |
DISPLAYING 1 TO 10 OF 3,365 POSTS
FILTER OPTIONS
9/17/20 @ 10:51 PM
You have to remember that Redstone Lake was built as a REAL ESTATE development in the late 1960's-early '70s to sell Wisconsin lake lots to Illinois tourists. That's why there is very little usable public access and very little viable fish habitat.
No significant spawning habitat has provided very poor natural reproduction. In the early years, bullheads (which were in the two creeks that were dammed to make the lake) were so thick that there would be massive die-offs each Spring, due to low oxygen levels.
The lake now supports a decent crappie fishery due to enough woody cover falling or left in the lake. There is some walleye and muskellunge present as a result of stocking - public and private. There is NO significant natural reproduction of either species.
Game fish angling has been, and will have continue to be, made possible by stocking, DNR and private.
9/17/20 @ 7:55 PM
I think the real issue on Redstone in regards to walleye is that they don't reproduce very well on this lake for one reason or another. That, combined with over harvesting, basically destroyed the walleye population the past 10 + years after aggressive stocking in the early 2000s. I'm happy the stocking program is in place again and it will help in the coming years(I saw improvements this year already in walleye fishing), but I wish there were stricter possession limits on walleyes on Redstone. That said, if they stock 5-7k walleye every year, that may be enough to sustain it for years to come. Let's hope.
9/17/20 @ 1:42 PM
FISHING REPORT
Samcon. I was just there for the 6th time since spring. Up till 5 yrs ago we were getting limits of eyes, with lots of different sizes for future. But in this summer I caught 1 14" and a 25" eye. The muskie are big now with many over 50" and I think they cleared out the walleyes. I guess they planted 20k fingerling eyes yesterday so it'll be a day or two before they size up. At which time the Muskies will have them all sized up. I tried casting drops, trolling,dragging n jigging. covered about 5 football fields back n forth. Nothing.
DISPLAYING 1 TO 10 OF 3,365 POSTS