Lake Pepin Area Mississippi River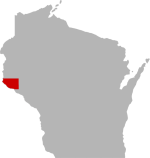 SHARE THIS PAGE
DISPLAYING 1 TO 10 OF 137 POSTS
FILTER OPTIONS
9/10/18 @ 5:33 PM
Big Jeff, head over to in depth outdoors and have a look around. They have very good up to date conditions on the river at all times of year. Fishing info ,techniques and more. It's pretty much The Mississippi river fishing sight....you put up with a few mud ducks bits it's a small price to pay.
7/22/18 @ 2:58 PM
Can be a good trolling bite from Pepin all the way to Stockholm .some good points such as Bogus Point and Ivans Point and a couple closer to Stockholm to work live bait.. Deer Island area also good. With the high water from Camp Lacopolis to the Chippewa can be good.. good luck lots of good fishing on the lower part of pool 4
7/22/18 @ 2:14 PM
Just wondering if anyone could share some locations for walleyes around the pepin area? I just moved recently north of pepin a few miles and have never fished the river that far south. I know the river pretty good from red wing to maiden rock. I would like to try around pepin. Don't have to share exact locations, upriver/downriver in the lake or is there any back waters around. Thanks for any tips
5/31/18 @ 4:54 PM
FISHING REPORT
MOON PHASE (96%)
Waning Gibbous
Spent Memorial Day weekend sweltering on southern part of Pepin, but the bite was pretty good for multiple species including perch, pike, bass, wallys, cats, carp and the un-elusive drum. Tons of smallies on the rocks, biggest around 19. Got 15 one evening on a black and blue bucktail. Couldn't keep them off it. Hung it over the side with a couple feet of line while netting my son's fish, I turned and had another one on. Northerns caught on everything sporadically. Biggest was 30". Crawler/spinner bite was good for wally's, especially around the Willows. Biggest were 21 and 22"(still swimming). Blade baits caught lots of different species in shallows around Deer Lake. All in all, some really good fishing despite having to spend too much time off the lake in AC.
8/10/17 @ 12:45 AM
FISHING REPORT
MOON PHASE (91%)
Waning Gibbous
Spent Saturday afternoon on the water fishing north end of Lake Pepin near Bay City. Caught a ton of sheep head and a few Walleyes. Landed 2 walleyes over 27 and lost another big one next to the boat. My buddies 6 year old daughter landed a 27 and had the time of her life doing it. All she cared about is who was taking it home. Great time to be on the river but had to stay in backwater to get away from boat traffic.

DISPLAYING 1 TO 10 OF 137 POSTS