Lake Owen, Bayfield County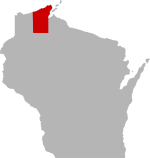 SHARE THIS PAGE
DISPLAYING 1 TO 10 OF 343 POSTS
FILTER OPTIONS
7/4/19 @ 11:16 AM
Thank you for the information. I have been using that launch for a long time as well. This stinks ! That launch was used by guests to the condos , Lake Owen Resort ,and local fishermen
To quote the official announcement dated May 20, 2019: "As of this writing, LOA has CLOSED Metro's Landing to all boat launch traffic. If you customarily use that landing to launch boats, we now request that you use the USFS public landing at the northwest end of the lake instead.
Why have we done this? Because the threat of invasive species like zebra mussels, Eurasian watermilfoil, and spiny water fleas is serious enough that LOA is attempting to divert all launch traffic to the north end landings, where our inspectors can certify that boats being launched are indeed free of AIS. We trust you agree that maintaining the health of Lake Owen is worth a little extra inconvenience on your part. Thank you for your understanding and cooperation!" Board of Directors, Lake Owen Association
7/4/19 @ 8:30 AM
The boat landing at the South end is closed permanently thanks to the Lake Owen association.???? This is due in part to their efforts to try and control any invasive species in entering the Lake there are decontamination sites in Drummond Wisconsin that you are supposed to use now before entering Lake Owen at any of the public boat landings. Very ridiculous as I have used that boat landing for 20 years and live on Lake. If they want to be so concerned about invasive species in my opinion it would be best to go watch the hundreds of boats that come in-and-out of the Lake at the 2 lakes campground boat launch.
DISPLAYING 1 TO 10 OF 343 POSTS