Lake Nokomis, Oneida County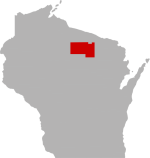 SHARE THIS PAGE
DISPLAYING 1 TO 10 OF 1,150 POSTS
FILTER OPTIONS
6/1/20 @ 8:33 PM
Heading up soon, usually fish by Hayward, but trying something new. How are musky numbers on Nokomis and any tips? Have the bluegill finished spawning yet? I'm down by La Crosse and the gills were spawning hard last weekend and guessing we usually run about a week ahead....thank you for any advice, I am a responsible sportsman, not the dude filling the freezer. Be well!
4/20/20 @ 5:11 PM
I'm new to the area, looking to get the boat in here for the first time in the next week or two. Wondering if anyone could clue me in to any hazards that a typical map like Navionics or Lake Master don't have. Obviously I know to be careful in shallow spots. Any input is appreciated!
2/20/20 @ 10:49 PM
Howdy,
I'm coming up from SE WI with a few other couples on Saturday. We'll be running mostly tip ups and maybe a dead stick or two. Does anybody have any recommendations on areas to try for northern or anything else willing to snap? I'd love to get some action for the people who haven't ice fished before. We'll be the red eskimo hub and we'll have plenty of beer if anybody wants to stop by. Thanks and tight lines.
DISPLAYING 1 TO 10 OF 1,150 POSTS