Lake Nokomis, Oneida County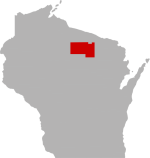 SHARE THIS PAGE
| | |
| --- | --- |
| | @ the lake |
DISPLAYING 1 TO 10 OF 1,180 POSTS
FILTER OPTIONS
5/17/19 @ 7:54 AM
FISHING REPORT
MOON PHASE (98%)
Waxing Gibbous
havent seen any crappie yet.
bluegill were found in warmer water bridge lake right up on shoreline 1-2 ft water. 1/32 oz ping jig with 1" white ratso finesse tail and waxie or redworm, weighted bobber (rocket bobber great!) 12 inches from jig,
They will take the finesse tail with or without bait when they are active.
live bait seems to help but not neccessary,
5/8/19 @ 10:14 AM
FISHING REPORT
MOON PHASE (16%)
Waxing Crescent
I will be in Tomahawk next week for work. I plan on bringing my boat to fish. I would like to fish Lake Nokomis. I only fished it one time with not much luck and would like to hire a guide early in the week. Anyone have any suggestions for a competent guide? Thanks for help.
DISPLAYING 1 TO 10 OF 1,180 POSTS