Lake Koshkonong, Rock County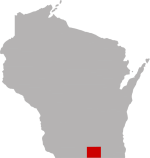 SHARE THIS PAGE
| | |
| --- | --- |
| | @ the lake |
DISPLAYING 41 TO 50 OF 8,140 POSTS
FILTER OPTIONS
7/28/19 @ 2:53 PM
FISHING REPORT
MOON PHASE (15%)
Waning Crescent
I'm still very new to the lake. 3 times on lake to date. Fished yesterday in the wind pulling boards and did manage a few crappie few white bass and couple short walleye. Very few boats out there. I guess you guys know more then I and chose a different lake to fish. Anyway still had fun trying to figure them out. Any advice from fellow fisherman would be great. I would love to share details with anyone willing to share with me also.
7/22/19 @ 5:30 AM
FISHING REPORT
MOON PHASE (72%)
Waning Gibbous
Catfish are on fire right now. I spent half my moring wrestling with big cats on light walleye/panfish gear. Once I went four casts and got four big cats, seemed like a hour of fighting fish. Doesn`t any fish cats anymore? One has my nice green jig with tensel on the shank and a little green hair for a tail, in it`s face like a kid taking your order at a fast food joint. Looks like a trip to it`s a keeper to get some more of those as all the fish loved that jig. That pumpkinseed I caught was blue and orange with a red ear, I don`t see any red on there ears? T-2-T
7/21/19 @ 3:44 PM
FISHING REPORT
MOON PHASE (80%)
Waning Gibbous
First of all I would like to send a shout out to skunk bucket and thank him for giving me a starting point at least. He was the only person willing to help a fellow fisherman out. I had a decent day out there considering it was my first time on a new lake. We caught little bit of everything. Some pike largest 30" few white bass few sheep head and 3 eyes all 16"-18". All fish still swimming.
DISPLAYING 41 TO 50 OF 8,140 POSTS