Lake George, Columbia County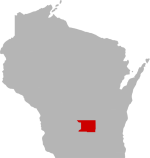 SHARE THIS PAGE
| | |
| --- | --- |
| | @ the lake |
DISPLAYING 1 TO 10 OF 199 POSTS
FILTER OPTIONS
12/30/18 @ 3:46 PM
FISHING REPORT
MOON PHASE (36%)
Waning Crescent
Went out with a buddy for about 6 hours yesterday. Had to use a plank to get on the ice but once we were out there it was good. Caught a handful of gills. Not much for size. Landed a couple small bass on Tipups. Was hole hopping for awhile. Best luck was between 15-18 feet. Ice varied between 3-5"
12/29/18 @ 8:27 AM
Drove by last night (28DEC) just before dark. I live 10-15 min from here so I'd thought I'd see how much damage the rain did. I've never fished this lake. Saw 3 guys walking off. First few feet around shore was open water. Maybe go out mid morning with a plank and the spud and see if I can catch some dinner. Any tips would be helpful
is there pike in george? DNR claims there isn't but I find that hard to believe
12/26/18 @ 7:38 PM
FISHING REPORT
MOON PHASE (79%)
Waning Gibbous
Fished from about 1:30-4:45 this afternoon. Ice was about 4-5 inches thick in the spots I measured. I caught and released 6 or 7 keeper sized bluegills and about a dozen other smaller gills. Pretty slow day; most activity was between 3:30-4:15 or so. I thought I would have marked more fish on the Vexilar than I actually did.
There were probably 15 other vehicles parked at the lake, which is the most I've ever seen at one time for this little lake (although, I tend to only fish this lake 1 or 2 times a year).
12/21/18 @ 7:25 PM
FISHING REPORT
MOON PHASE (99%)
Waxing Gibbous
Did make it up here this morning. Ice was 4-4.5 inches thick. Drilled a couple dozen holes from 8-20 ft. Marked fish in every single hole. Fish were pretty tight lipped for the most part. They did a lot of sniffing. Most productive depth for us was15-17ft. The fish in that range were more apt to bite. Didn't set tip ups today. Fish that were caught were small. Only perch and gills. Nothing over 7". Still beat the hell out of work!
DISPLAYING 1 TO 10 OF 199 POSTS