Lake Ellen, Sheboygan County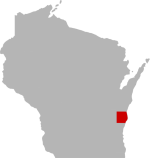 SHARE THIS PAGE
| | |
| --- | --- |
| | @ the lake |
DISPLAYING 1 TO 10 OF 405 POSTS
FILTER OPTIONS
1/15/19 @ 1:47 PM
Beautiful lake and crystal clear water. Bluegills are normally white in color because of it. Northers are green because of the great weed patches throughout the ice. Drop off point is just south of the bar with the beach. If you use a shanty make it as dark as you can and you will be able to see the bottom [in shallow water] pretty easily.
It is a tough lake but it does have walleye, northern, bluegill, and a very rare muskie has been caught there. Good luck!
1/13/18 @ 10:50 AM
FISHING REPORT
MOON PHASE (10%)
Waning Crescent
Slow morning so far. Marked a couple, no takers in 14fow. Ice is crystal clear and solid. 13" at the launch and 16-18" everywhere we drilled. Seems that the weed bed that usually holds holds the fish is sparce this year.
7/16/17 @ 10:05 AM
FISHING REPORT
I went for a quick 3 hour trip last evening and ended up with a few 7 and 8 inch gills i kept and 12 bass biggest was 17. Average size was 13. Missed quite a few fish also. Deep weedlines. Still trying to catch the elusive lake ellen walleye.
DISPLAYING 1 TO 10 OF 405 POSTS