lake eau claire, Eau Claire County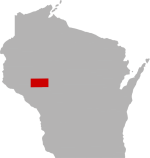 SHARE THIS PAGE
DISPLAYING 1 TO 10 OF 560 POSTS
FILTER OPTIONS
3/4/20 @ 5:46 PM
FISHING REPORT
MOON PHASE (70%)
Waxing Gibbous
North landing and sugars are no longer usable in my opinion, my last day this season on the ice with my truck. Both landings are beat up, 6 to 10 inches of slush in places to push through, and water collecting on top of ice. Main lake 16 plus inches of ice, but not what I would call good ice any more. Marked fish constanly, picked up enough for a meal. Did not check south landing.
Stay Safe!!
2/20/20 @ 9:43 AM
I haven't been out on Lake Eau Claire in 2 years, ever since Altoona shut down for a season and it got hammered, fishing hasn't been the same. Quality is usually pretty decent out there, but if you catch 5 panfish it's a good day. Head north and try Marshmiller, Potato, or Rock if you want to get into some panfish. Menomin or Hallie are also decent options. Lake EC isn't a lake for kids, IMO.
2/14/20 @ 1:55 PM
FISHING REPORT
MOON PHASE (63%)
Waning Gibbous
Fished Saturday 2/8. Travel on the ice was not too bad with a truck. About 4 inches of crusty snow to navigate. Some roads have been plowed. Found some nice eater sized perch in 14 ft holding very tight to the bottom. Tough to spot on a normal locator, my Panoptix was the key to spotting them. Could not get them to climb the water column, they wanted lunch right in their face. Also picked up a crappie right at dark and a small walleye. A chartreuse jig and a mouse/waxie was the ticket.
DISPLAYING 1 TO 10 OF 560 POSTS