Kilby Lake, Marquette County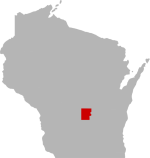 SHARE THIS PAGE
| | |
| --- | --- |
| | @ the lake |
DISPLAYING 1 TO 10 OF 46 POSTS
FILTER OPTIONS
1/18/20 @ 7:10 PM
cwood, I fished kilby 2 weeks ago and caught a TON of small gills. And 2 small perch. And 1 small pike. Not a keeper even if I wanted too.
If you're standing at the launch looking at lake, to the left there is a reed point. Just past that, at the mouth of that bay (in front of kilby campground) is where I had my best luck. Jigging in 8 f.o.w. with a purple tungsten and waxies. I got a bunch of footage but havent had any time to edit lately.
6/30/19 @ 11:16 AM
Kilby lake boat landing was where we went swimming all summer while we lived down on 11th road in the late 80's. This is a real sleeper northern pike lake during the winter. I raked leaves at a few houses along the road there and they had some monster pike heads nailed to a shed.
DISPLAYING 1 TO 10 OF 46 POSTS