Kettle Moraine Lake (Round), Fond Du Lac County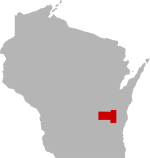 SHARE THIS PAGE
DISPLAYING 1 TO 10 OF 457 POSTS
FILTER OPTIONS
2/10/20 @ 6:22 PM
That's what my question is. Are most/all of the pike, say 16" and larger, gone and this is what's left? We haven't seen one that size in years with the majority of what we've seen being 13-14" and significantly smaller.
JKB: When you prefished what size were you picking up? Just curious, not doubting you.
It's still a fun lake for action but I have a hard time taking home 10-12" northerns in an effort to help decrease the population.
2/9/20 @ 2:26 PM
This is the history of this lake for as long as I can remember (30 plus years)size of fish, has the dnr ever thought of traveling out a lake to get rid of a over supply of pike, eith so many pike you would think the panfish population size of fish would be larger, not sure what the answer is
2/9/20 @ 12:39 PM
FISHING REPORT
Yep Igor, that was me- nice talking to you and your son too, glad you guys had fun!
It was very nice of you and your son to offer us a lift with your four wheeler, my daughter brought that up twice on the way home. "Those guys were nice guys for doing that, weren't they dad?!"
Yes they sure were! It was a good lesson for her on how to treat "strangers" out on the ice- this is her first year ice fishing and that stuck with her. Thanks again man, hope to run into you guys again.
2/9/20 @ 10:27 AM
FISHING REPORT
Igor, did you happen to talk to a guy pulling his daughter on his flip-over yesterday afternoon?
Had a fun day yesterday, typical day of smaller ones. My daughter had a great time out on the ice, sure beat staying inside.
2/9/20 @ 9:51 AM
FISHING REPORT
Well, we use larger shiners, smelt, cigar minnows, and of course hot dogs. I agree, larger bait for larger fish but I caught one yesterday, about 8", on a medium shiner. We didn't see anything of size caught yesterday either.
We'll just keep trying....
DISPLAYING 1 TO 10 OF 457 POSTS