Jersey City Flowage, Lincoln County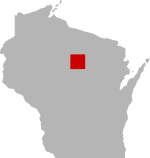 SHARE THIS PAGE
DISPLAYING 1 TO 10 OF 44 POSTS
FILTER OPTIONS
7/8/19 @ 3:35 PM
FISHING REPORT
MOON PHASE (42%)
Waxing Crescent
Hey all,
Had an incredible weekend. I found the perch, even if they are a bit smaller than I thought they'd be. We have a beach at the cabin and there were so many of them I could catch them right by my feet in the water. I caught a few smallmouth while fishing for the perch. It seems like the big perch hang right outside the current in about 4 FOW during the day. Someone in my group was up by the dam and caught a little Muskie using a #4 mepps spinner. I threw a big chartreuse spinner all weekend with no luck.
Memorial day weekend I meant to post but never did, I caught a ton of northern and smallmouth in the little bays and shallow areas around the cabin. I was in a canoe and since I'm a big guy I'm sure it looked ridiculous. Ended up with a lot of nice northern though, and a destroyed mepps lure. A giant northern wrapped me around a branch underwater. I could see him there but I couldn't grab him. He bent my mepps spinner around a branch so bad it was almost a circle. I'm slowly figuring out how to fish this lake that's for sure. Tight lines
6/17/19 @ 10:36 AM
FISHING REPORT
Got back from a week fishing this lake. The weather was all over the place. 80+ degrees when we go there on Saturday and by the end of the week we had had some days in the 50s with morning lows in the 30s. The water temperature was 73 when we got there and was 63 when we left. Crazy weather. We did still catch some fish. We had a few really nice smallmouth, lots of northerns and a few small muskies. Primarily say action on spinner baits and mepps bucktails.
5/8/19 @ 12:57 PM
When i was up Saturday the water was 41 and by Sunday morning at 9:30 AM it was 46 in the same location as Saturday.
Pending weather it should be getting warm a rapid rate. I will be up for memorial day weekend so i will try to remember to get a post on here that weekend as well. Feel free to message me as a reminder.
FN89
5/7/19 @ 12:04 PM
FISHING REPORT
MOON PHASE (9%)
Waxing Crescent
Fished the opening weekend and had some good success on walleyes. None of the females had eggs and most of the males were hardly milking.
Love this body of water i have been fishing it for 20 years and it never disappoints. Looking to chase around some perch this month,i have heard from others the numbers seem to be lower and the size isnt as big as normal. Gotta be in the right place at the right time i guess! Good luck everyone.
DISPLAYING 1 TO 10 OF 44 POSTS