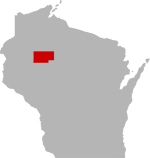 SHARE THIS PAGE
DISPLAYING 1 TO 10 OF 106 POSTS
FILTER OPTIONS
FISHING REPORT
I've measured 6 inches of ice where I was fishing. Surprisingly to me, there were two trucks driving on the ice over the weekend by one of the islands, then another single truck that ventured out further the next morning. Maybe they had more ice where they were at... too risky for me to try. Otherwise, saw a couple snowmobiles, couple UTVs, as well as a half dozen 4 wheelers on the lake.
Set a few tip ups out as well as tried some tip downs, had a few flags tripped but nothing worth keeping, only caught a few perch and 3 smallish walleyes (13 inches was the largest).
Fish it every year in September for a whole week. Stay at Wright's Resort. My family has been fishing it for over 55 years. In 1972 my father caught a 51 1/4 inch and we have been trying to best him ever since. We take him along , he is 84 this year. Still loves to fish them.
FISHING REPORT
I fished sand last week twice. I had a blow up next to the boat on a top water lure. Never saw the fish but it sounded like someone jumped off the boat lol. I'm guessing it was pretty big. That was right at dawn never had or saw another fish though. That lake is pretty tough.
DISPLAYING 1 TO 10 OF 106 POSTS