Ice Age Area Lakes, Chippewa County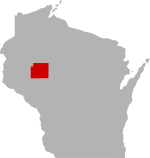 SHARE THIS PAGE
DISPLAYING 1 TO 10 OF 116 POSTS
FILTER OPTIONS
FISHING REPORT
Checked out South Shattuck today. The water is quite clear and water temps from 69-72 throughout the day had me thinking I'd see a lot of shallow activity. It was dead. I only found a few bullheads. Is it just me??
North Shattuck water is really high and didn't think I could launch there by myself. Also, the parking area is a deep muddy mess and I didn't want to go there.
Ran around to about 10 different lakes yesterday, 2-4" on the lakes I checked in Chip and Rusk counties. If the ice was there prior to the snowfall there is closer to 5-7" with 3" of that being slush/snow starting to re-freeze...stay safe especially with this new snow, won't be able to see the difference in ice type anymore after today
Generally when a county forest lake has a winter kill they restock it with more pannies. Would assume they will but hard to say. On a lot of lakes a winter kill every four years or so is actually good for the fish population especially those over run with little guys.
Does anyone know if the DNR intends to restock those lakes at all. I'm told that they often get gills from the Mississippi River. If so, that would establish great genetics. I've often wondered if gills in little lakes get inbred. ?? If anyone has info about that I'd like to hear it.
I've often been told that they sometimes stock perch as they are more resistant to oxygen depletion problems.
I miss the canoe fishing on East Triple...loons, feeding snapping turtles, and quiet. Ice fishermen will miss it as well.... easy access for first ice.
DISPLAYING 1 TO 10 OF 116 POSTS