Horsehead Lake, East, Oneida County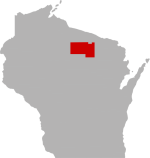 SHARE THIS PAGE
DISPLAYING 1 TO 10 OF 19 POSTS
FILTER OPTIONS
12/3/13 @ 7:27 PM
FISHING REPORT
I was out this past weekend with 2 buddies of mine, we ended up with 3 flags: 1 nice walleye, another walleye lost at the whole and an average large mouth. We are new to the lake and I was wondering if anyone had any spots that aren't too "secret" that they would be willing to share with me?
Thanks!
12/31/12 @ 8:32 PM
I have never ice fished here and has been years since I open water fished it. Looking to come up to my uncles cabin in the next 2 weeks for a few days and hoping to get any advice to get a few fish on the ice, mainly looking for panfish, walleyes would be a plus. Any advice would be appreciated, you can PM me if you'd like. Thanks.
7/15/12 @ 8:05 AM
Jc,
My messenger is enabled now. E. horse head is a good Muskie, bass, bluegill, Crappie and walleye lake. It's size makes it very easy to learn. We have 5 favorite spots On that lake. Pleasure boats do their NASCAR racing(all left turns) during the day, but It quiets down quick in the evening. We'll be up fishing on the 26th to the 2nd or 3rd. First time I enabled messenger so be patient. Would like to hook up and discuss da Lake. It's a good one. Many other good ones in area I can tell ya about.
Snakester
7/13/12 @ 7:06 AM
Jchunter,
I fish east horse head quite a bit. It's one of our favorite lakes. They didn't put the Pier in at the launch this year, but it's still ok. Any questions about the lake?, I will Try to answer. I will be out their fishing at the end of the month myself. I lost the Biggest bass I've ever hooked into on that lake.
Snakes tier, black pearl fishing team
7/8/12 @ 9:19 AM
FISHING REPORT
Jchunter,
I fished horsehead 3 years ago and caught many northern pike. Squirrel lake is always a good time. lots muskies northerns walleye and nice crappies. Little traffic. 70 west out of minocqua. two public launches. great cabbage bed on south end and islands and rock piles on north end. Have fun!!!
Fishtrap1
7/8/12 @ 12:14 AM
I'm going to be fishing this lake the end of July into early August. I was wondering if anyone has some information on size of fish and if there is any good numbers of game fish in this lake?
I will have my boat docked on this lake but I'm willing to try other lakes near by if I could get on some better fishing without a lot of boat traffic. Any ideas or suggestions appreciated.
DISPLAYING 1 TO 10 OF 19 POSTS