Hat Rapids Flowage, Oneida County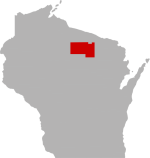 SHARE THIS PAGE
| | |
| --- | --- |
| | @ the lake |
DISPLAYING 1 TO 10 OF 11 POSTS
FILTER OPTIONS
10/10/16 @ 11:54 PM
FISHING REPORT
MOON PHASE (65%)
Waxing Gibbous
Bought land 5 years ago on flowage,the area is beautiful and misleading,the fishing looks like it would be awesome but it sucks.You really have to work at catching fish,Northern are abundant and mostly small,caught one keeper walleye jigging on bottom and caught alot of bullheads after that. The bright colored floating casting baits work best,certain areas filled with lilly pads work great casting a plastic frog.Every year it seems the fish that are caught are getting smaller and harder to catch. Using crawlers does not have a good effect on the river,you either caught a ton of bullheads or turtles.
4/18/16 @ 10:18 AM
If you haven't been on this body of water and put in your time you maybe telling you self to go home.Fishing is hit and miss,water is more often then not fast or good current.There are some fish but not many,you have to work for them,like I said hit and miss,there today gone tomorrow,very stained water.There are better lakes,if the natives haven't got them.Good luck
11/7/13 @ 5:35 PM
FISHING REPORT
Hat Rapids Flowage is a hard body of water to learn,over the last 4 5 years,I think it has gotten worse.Either that or I got lucky in years past.Northern have gone down in no.pan fish are down in no. and smaller.Muskie are less and Walleye are smaller and less no.If there is any ++++ the suckers,bullhead and smallies are up.But most lakes are getting bad if not all.Good luck
9/29/13 @ 11:30 PM
I have land on the Hat Rapid flowage and I would have to say that I am disgusted with the fishing on this flowage,I have been up and down the river with a variety of bait,top water frog works good in lilly pads for small northern,have yet to see any bass,caught 1 keeper walleye and couple crappie and perch and a ton of bull heads and turtles,it is beautiful scenery on this river,fishing is a disappointment,especially driving 4 hrs to get there.
DISPLAYING 1 TO 10 OF 11 POSTS