Halfmoon Lake, Eau Claire County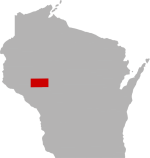 SHARE THIS PAGE
| | |
| --- | --- |
| | @ the lake |
DISPLAYING 1 TO 10 OF 799 POSTS
FILTER OPTIONS
12/24/18 @ 10:32 AM
FISHING REPORT
MOON PHASE (94%)
Waning Gibbous
Are there always homeless people sleeping in vehicles by Braun's bay or was I just lucky enough to be there at the same time as them? It's a shame I felt uncomfortable taking my son out in an otherwise nice park.
No fish, was only out for about an hour. Saw one pike caught on a tip-up.

6/24/18 @ 11:07 PM
FISHING REPORT
MOON PHASE (89%)
Waxing Gibbous
LM & Pike have gotten quiet in the last couple weeks. Not that there's a lot of catchable monsters in there, but it was common to pull 10-15 LM in that 10-14" range every couple hours prior to that.
If you see/hear the water bubbling, both along the shore and around the interior weed patches, it's Dogfish. I've fished that lake as often as 3-5 a week the last few years, and I've never seen them anywhere near this common until this year. Not sure how it's gonna affect the ecology going forward...
It's also gotten significantly more weedy in the last week or so.
3/4/18 @ 11:45 AM
FISHING REPORT
MOON PHASE (91%)
Waning Gibbous
Spent a good 12 hours the last week there, well over a ft of ice (specifically Braun's Bay Area). 6 tipups with minnows and one flag, hopped off the hook as he was coming in. Decent amount of people driving out onto the ice.
DISPLAYING 1 TO 10 OF 799 POSTS