Grobschmidt Park, mud lake? fishing, Milwaukee County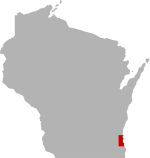 SHARE THIS PAGE
| | |
| --- | --- |
| | @ the lake |
DISPLAYING 1 TO 10 OF 18 POSTS
FILTER OPTIONS
11/22/06 @ 3:50 PM
Not a report, I used to fish it alot since it was within walking distance of my parents house. Ice fishing was alright, but there alot of springs, so be careful where you walk. Also, the resident goose population helps keep it open a little. I used to catch bass and northern out of a float tube. Tight lines.
11/21/06 @ 6:26 PM
Anyone fish here recently? I've always been interested in it. Could you fish it with hip waders during open water? What about icefishing? I live right off of Loomis and would like to try it on a slow day if I don't wana drive far. Scout just annoys me. Though I do enjoy icefishing it once in awhile. What type of fish are swimming around? Messege me if you don't wana reply here.
6/23/03 @ 9:55 PM
have not fished here in 20 years at that time fished from shore and only bullheads and small gills. as a kid fished almost daily either here scout the cory(spelled this way after a good friend with the same name) and the monestey in franklin. caught good fish in all lakes. up to 19" bass in scout and they are still their taking one 2 years ago. also a 31" northern that went on my wall at the time.
DISPLAYING 1 TO 10 OF 18 POSTS