Grindstone Lake, Sawyer County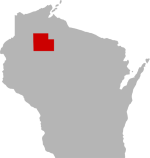 SHARE THIS PAGE
DISPLAYING 1 TO 10 OF 276 POSTS
FILTER OPTIONS
2/21/19 @ 3:18 PM
FISHING REPORT
MOON PHASE (93%)
Waning Gibbous
Hey griz, give the guy a break, he lost his rods and is hoping to get them back. Your post was more useless then his and it didnt have a fishing report in it either! Pot calling the kettle black!
Fishing report
2+ feet of ice with 2+ feet of snow on it make getting on the lake very difficult. Need 4wd atleast and preferrably tracks. Some crappie action if can get out
2/17/19 @ 9:46 PM
Some help from fisherman!
Last night saturday 2/16 I was fishing on Grindstone lake with my wife from 5-8 pm.We got on lake from public access on Poplar av.On the way back we packed everything in our SUV except a little detail-our bucket with fishing rods.I think there was 7 or 8 combos with lures in green Menards bucket for a total of about $500 Please help me to get it back-I'll have reward for fellow fisherman.Next morning I drove 20 miles back with hope to find it with no luck.If you found it please return to Hayward bait&bottle and leave your info
The hope dies last
DISPLAYING 1 TO 10 OF 276 POSTS