Gov Dodge Twin Valley Lake, Iowa County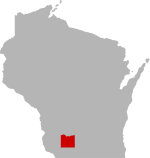 SHARE THIS PAGE
| | |
| --- | --- |
| | @ the lake |
DISPLAYING 1 TO 10 OF 365 POSTS
FILTER OPTIONS
3/2/19 @ 10:16 PM
FISHING REPORT
MOON PHASE (13%)
Waning Crescent
Fished today from 1-5PM. Good bite from about 1-3PM and then slowed big time when the sun started to peek out. Lots of small gills and a few perch, but ended up keeping about 10 gills in the 7-8inch range. All came on wax worms on a small tungsten jig. Took my ATV and had a very bumpy ride out due to the frozen tracks from the slush a couple weeks back. There were two full size trucks that drove out.
Good Luck!
Mike
2/12/19 @ 11:32 AM
FISHING REPORT
Late report from Sunday. Fished the east side of Twin for panfish from 1-5PM. Fish were biting when the snow was coming down but nothing of size. Switched up to a larger lure (Kastmaster) and didn't get near the bites, but when I did hook up, it was usually a nicer bluegill. I ended up keeping 8. All the keepers came on waxies. Red spikes only produced little ones. Larger gills were caught in about 10 ft. of water. Ice was 10-12 inches and there were 3 other quads on the ice besides mine.
Good Luck!
Mike
2/1/19 @ 4:13 PM
FISHING REPORT
MOON PHASE (9%)
Waning Crescent
Fished twin valley today. Had 2 tip ups out. No flags in 3 hours. Caught plenty of 6 to 7 inch bluegill jigging. Couldn't drum up anything real exciting. Travel is still tough with lots of water and slush under the snow. The areas that cant hold your weight on top of the slush are not a fun walk.
2/1/19 @ 3:07 PM
Was out on the 27th before the snow storm. Didn't do as well as I had hoped. Lots of snow on the ice made it difficult to pull my 2 man flipover. Very slushy where the ice meets the snow. Make sure you have water tight boots if that is still the case. Not sure what happened to the snow/ice with the colder weather since then.
DISPLAYING 1 TO 10 OF 365 POSTS