Golden Lake, Waukesha County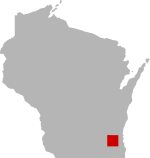 SHARE THIS PAGE
| | |
| --- | --- |
| | @ the lake |
DISPLAYING 1 TO 10 OF 855 POSTS
FILTER OPTIONS
7/10/19 @ 6:08 PM
Looking to take kids here for a day at lake with fishing and swimming.... Is there a area of lake with a sandy bottom for the kids to hang out and swim around... Last I remember there wasn't a beach to hang out at so looking for a area to anchor boat to have kids swim and not be on someone's property... Thanks for the help
3/5/19 @ 2:16 PM
FISHING REPORT
MOON PHASE (1%)
Waning Crescent
Was fishing the north end of the lake this last Sunday with about 9 others from my ice fishing team we had around 40 flags and caught a bunch of bass but only two pike.
1/13/19 @ 8:48 AM
FISHING REPORT
MOON PHASE (45%)
Waxing Crescent
Fished Saturday from 5:30-1:00 just north of the rhino. Caught a 24" northern and a 12" large on only three flags but pulled 9 keeper gills and threw a few smaller back. Ice was solid all around.
12/30/18 @ 12:02 AM
FISHING REPORT
south end of lake had 4-5 in of ice, plenty of guys out in afternoon. Iced a 27 incher and a few more snakes on tip-ups with shiners. Seemed completely froze over but couldn't see to north end of lake.
DISPLAYING 1 TO 10 OF 855 POSTS