Glen Lake, Marinette County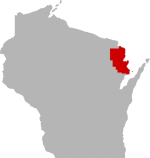 SHARE THIS PAGE
DISPLAYING 1 TO 10 OF 25 POSTS
FILTER OPTIONS
Blue17, if you go up to Glen again, go to the back part of the lake and fish the edge of the 20 foot basin. Set tip ups 2 feet off the bottom in 8 feet of water on the weed edge. You should have plenty of little bass and northern to keep you busy! If you plan on jigging, fish with wax worms in 8-12 feet for bluegill.
FISHING REPORT
MOON PHASE (21%)
Waxing Crescent
I've been fishing this lake for about five years now, and my family has always had good luck catching bluegills up to 9 inches, and crappies up to 12 inches around the weed edges in the back deeper area. Beetle tubes have always worked the best for panfish. I have yet to see a pike over 23 inches, or a bass over 15 inches come out of this lake, has anyone caught any decent ones in the past? For pike, cast spinners around the weed edges and you will catch snakes all day. For bass, use beetle tubes or a wacky worm around the weed edges. Hope this helps!
FISHING REPORT
Had a great time with my dad out on the lake today. Thanks to the help of some guys out, was able to get on some gills. Most were dinks, but we were able to get a handful of 9" for a dinner. Thanks again to the guy who helped and explained the lake to me and the guy who gave us a lift on his atv. Small jigs with chartreuse w/ black speak nuggies worked the best. Caught about 1/4 of what we marked on the vex.
FISHING REPORT
I was on this lake for the first time this weekend. pulled 3 little northern and 6 large mouth through the the ice. got 20 flags all in all allot of them ran and dropped it by the time I got to them. Was only out for 3hours. any one know If they got any bigger bass or northern in this lake and what about the panfish sizes.
DISPLAYING 1 TO 10 OF 25 POSTS