Gerber Lake, Sheboygan County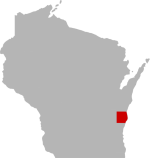 SHARE THIS PAGE
| | |
| --- | --- |
| | @ the lake |
DISPLAYING 1 TO 10 OF 271 POSTS
FILTER OPTIONS
7/9/17 @ 5:55 AM
FISHING REPORT
MOON PHASE (100%)
Waning Gibbous
My wife and I spent over 4 hours on both the small lake and the big lake fishing the bottom as well as the edges and weed beds and we had a few bites but no hits. This seems to be a difficult lake to fish as others at the lake were experiencing the same issues. I hope to someday figure out this lake. The lake is murky, dark, and full of submergent as well as emergent vegetation. Good luck on this lake!!!!
8/10/16 @ 3:06 PM
FISHING REPORT
8/6/16 Sunday 4:45pm - 7:30pm, 3 Boats on water, some wind, water calm, Fished Big Lake till 6:45, small lake after, 8" bass bottom with worm, Missed 2 hits casting, Nothing small side. 1 boat at dock had crappie & bass caught. 1st time on lake
7/31/16 @ 7:48 AM
FISHING REPORT
MOON PHASE (6%)
Waning Crescent
Was out on 7-30-16 from 6:45PM-8:30PM on my kayak. Caught 4 LMB all under 14 inches. All fish came in the back portion of the lake. Really nice night to be on the lake.
2/3/15 @ 5:35 PM
FISHING REPORT
I have gone out there twice this winter, the first time my buddy and I had 2 bites, and that was it...I went out today for about 5 hours, on the big side, off the point, straight across from the channel that connects the two sides. I didn't even get a bite. I was fishing 5-15 feet of water. I saw TONS of little organisms floating in the water, so maybe the fish weren't hungry cuz they were full on them?..Last winter I did decent out there, and this summer was great, but this winter out there is something else.
DISPLAYING 1 TO 10 OF 271 POSTS