George Lake (Spring Valley), Pierce County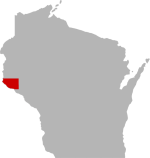 SHARE THIS PAGE
| | |
| --- | --- |
| | @ the lake |
DISPLAYING 1 TO 10 OF 68 POSTS
FILTER OPTIONS
1/28/18 @ 4:16 PM
FISHING REPORT
MOON PHASE (89%)
Waxing Gibbous
Was out 9 AM - 2:30 PM. Double wax worm on 1/32 oz. jigs. Fished 50 feet from rock ledge by beach (10 fow) and more in the middle (18 fow). Plenty of bites, but they would commit. Many people moving out there trying to find fish, but it didn't look like they were having much luck either. Good Luck!
12/29/17 @ 4:30 PM
FISHING REPORT
MOON PHASE (84%)
Waxing Gibbous
I was out Thursday (12/28/17) and caught alot of nice gills and crappie. The first spot I got to on the lake had about 7" and the other 2 spots I went to had 9 1/2" of really good ice. I seen 2 small cars and 1 pickup driving out on the lake.
2/13/17 @ 11:00 PM
FISHING REPORT
MOON PHASE (92%)
Waning Gibbous
Arrived around noon, tried tip up fishing for bass with shiners, had one flag but fish dropped the bait. In an effort to just catch anything, I began seeking out deeper water. The tip up fishing was in 10- 14 fow but I began fishing for pan fish and started getting them, all crappies, in 18 fow around 4:00 pm. They were running a better than average size some pushing 10". Dug out my head lamp and stayed until almost 8:00 pm. Big crappies suspending 2 to 6 ' off bottom. Really had to down size jig under 1/32oz, kept 10.

DISPLAYING 1 TO 10 OF 68 POSTS