Fox River - Waukesha to Big Bend area, Waukesha County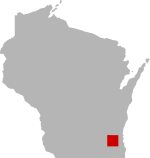 SHARE THIS PAGE
DISPLAYING 1 TO 10 OF 189 POSTS
FILTER OPTIONS
7/9/18 @ 9:43 PM
How is the area around the big bend boat launch for kayak fishing? Wanted to try the Fox either from the big bend launch or the fox river landing launch.
Would it be feasible to go up river a couple of miles or is there significant current at big bend? Looks pretty slow by fox river landing.
6/5/15 @ 10:24 PM
FISHING REPORT
MOON PHASE (89%)
Waning Gibbous
Got out today north of Tichigan into big bend and found 5 bass, 1 cat, and 1 pike all landed between 630pm and 9pm. Also lost a nice gar behind a tree but still a cool sight. Will be back out in the AM!
DISPLAYING 1 TO 10 OF 189 POSTS