Flambeau River (North Fork)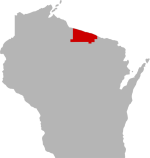 SHARE THIS PAGE
| | |
| --- | --- |
| | @ the lake |
DISPLAYING 1 TO 10 OF 99 POSTS
FILTER OPTIONS
5/9/19 @ 9:55 AM
The river's water level fluctuates. Please contact the Flambeau River State Forest for more information https://dnr.wi.gov/topic/StateForests/flambeauRiver/.
5/23/18 @ 9:51 AM
Anybody been out on the flambeau lately? I have never fished here before but my musky junky brain has been telling me to hit it for opening weekend. I'm mainly concerned about water levels and flow. I don't want to be fighting current the whole weekend in my kayak instead of actually fishing. If anyone who fishes muskies (or smallmouth and walleyes too) could suggest certain areas to concentrate on, that would certainly be appreciated as I'm a newbie to the river. I usually fish lakes. Landing spots where my truck won't get messed with would be great too. Ive done a ton of research but its a big river and would like to narrow it down. My private messenger is on if you would like to keep it off the boards. Best of luck and tight lines to all.
9/15/16 @ 12:34 PM
Click here for a map of the river section showing the location of the dams.
Click here to order visitor information for Price County. Please fill in the questions/comments section of the form with the type or information you are looking for and/or your recreation interests.
Hope to see you soon on the Flambeau River!

Price County Tourism Department
(715) 339-4505
9/15/16 @ 9:12 AM
There are actually three dams in this section of river. There is the dam in Park Falls where Hwy 13 crosses the Flambeau. About 5 miles west on Hwy 70 there is the Pixley dam and about another 3 miles west off of Crowley road there is the Crowley dam. Most people that shore fish will fish below the Crowley, have caught a lot of fish here. We have fished below the Pixley dam by boat but it has not been as good the last couple of years.

DISPLAYING 1 TO 10 OF 99 POSTS