Flambeau Lake (Lac Du Flambeau), Vilas County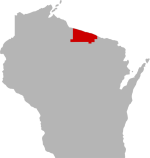 SHARE THIS PAGE
| | |
| --- | --- |
| | @ the lake |
DISPLAYING 1 TO 10 OF 69 POSTS
FILTER OPTIONS
5/28/19 @ 8:36 PM
FISHING REPORT
MOON PHASE (31%)
Waning Crescent
Memorial Day it was 52-57. No weed growth.
Dewey Catchem and How Guide Service
(715) 892-2751
7/20/18 @ 5:45 PM
I stayed 3 days last year found the smallies on pokegoma in the rocks. Got walleye on the reefs or flats not sure what you would call them. Rarely a pike and a lot of large mouth closer to the weeds. I had an aluminum bass boat handled the water good found some crappie too. The down scan is amazing but fallen trees you can see every branch. I don't use live bait either. Message me if you need to I would like to head up and help you no cost have no reliable fishing partners
6/25/18 @ 3:04 PM
Hey everyone, hoping someone can help me out a bit. My wife and I started coming to the chain to fish with some friends about 4 years ago. This will be our 2nd year camping at the campground on lake flambeau. I'm pretty big into bass fishing on the chain but we do like to try for crappies, bluegills and eyes every time we come up but honestly struggle mightily to find any bluegills of size and have never found the eyes this time of year. We have upgraded to a nicer boat but I still only have down imaging. I'm figuring I need to go deeper and find vegetation and edge breaks in that 15'++++range? Any info would be greatly appreciated. Just frustrated cuz on the Wisconsin river I have no problem finding walleys or panfish. Just completely different on these lakes it seems like. Thank you again for your time and any info from our trip will be forwarded if wanted....
5/20/18 @ 3:20 PM
Captain Hooks Fishing Adventures
(715) 614-2099
DISPLAYING 1 TO 10 OF 69 POSTS