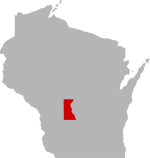 SHARE THIS PAGE
| | |
| --- | --- |
| | @ the lake |
DISPLAYING 1 TO 10 OF 230 POSTS
FILTER OPTIONS
1/25/15 @ 8:31 PM
I went to fish lake today and could not get any fish to commit. I was out three hours. All the fish would come right to the jig and not hit it. I do not have a camera, but wonder if anyone else has been using one just to see what they may have been. I also had some large marks move in with the smaller ones----Carp? Catfish?
Any halp would be great.
12/21/13 @ 8:08 PM
FISHING REPORT
I caught several fish- smaller bluegills and some nicer ones. A few bonus perch and crappies. I never went around the corner. Kept some for a meal.
I have a two man clam, power auger and a pretty full sled with stuff. Going down the hill is easy- gravity. Coming up the hill is easy if you unload some stuff in your sled- There is a rope to hold onto but the footing can get slippery. I take the auger out and maybe some other stuff and make a few trips up. There s a tree halfway up where I place the back of my Clam. I also have a waist harness that I pull my sled with. I attach to the rope and pull with a longer rope from the top of the hill. It does take some work and If I needed I could empty everything and it would be much easier.
DISPLAYING 1 TO 10 OF 230 POSTS