Fall River/Lazy Lake, Columbia County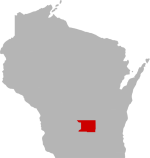 SHARE THIS PAGE
| | |
| --- | --- |
| | @ the lake |
DISPLAYING 1 TO 10 OF 1,454 POSTS
FILTER OPTIONS
1/4/19 @ 9:16 PM
FISHING REPORT
MOON PHASE (2%)
Waning Crescent
Fished from 10:30 this morning until 1:30. Caught quite a few little bluegills and kept 8 for a meal. No northern. Did have a bass break my line on a crappie minnow. Also caught one descent crappie.
This was my first time fishing this lake in ten years. Good action lake. Size is a little small but it was a nice change of scenery.
Fisheree tomorrow, the lake will be packed I'm sure!
DISPLAYING 1 TO 10 OF 1,454 POSTS