Eau Galle Lake, Dunn County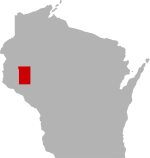 SHARE THIS PAGE
DISPLAYING 1 TO 10 OF 57 POSTS
FILTER OPTIONS
1/4/14 @ 5:01 PM
FISHING REPORT
Went out with a few friends today from 9 till noon, we were in about 10ft of water and caught 4 crappies and 5 bluegills. All average size. Steady bites. Lots of fish on the flashers real tight to the bottom. Didn't have any luck on the tip ups though. We were right off the park boat landing near everybody else. Fun day
2/21/13 @ 10:24 PM
Lookin for anyone that can provide some info on Eau Galle. I hate to bump threads this way but i hate traveling and fishing blind even more.
As previously posted, im curious where people are driving on and if one landing is better or safer then the others. Is it traverable by car or truck only? Also is the south end of the lake where people fish or is an all over thing?
any help would be great guys.
Cronk
2/20/13 @ 10:05 PM
FISHING REPORT
We went out last Thursday 2/14/13 and caught a nice mess of Crappie again in the 8" tio 9" range. Went out on Monday 2/18/13 and we only caught 6 total. We got 2 Perch and 4 Crappie. Almost seemed like the fish had totally moved out of the area we were catching them in last week. I am a little confused on the two different results....I guess we will have to go back and "find" the fish again. Drill a lot of holes and pop around until you find them. When we caught them last week, color did not matter, any color jig w/ waxies would work, trick is to keep your meet fresh...change waxies often. Good luck and have fun!!
2/14/13 @ 8:19 PM
FISHING REPORT
Had not been to Eau Galle yet this year, so 5 of us went over to give it a try. What a great surprise as we caught Crappies all day! These fish averaged about 8 to 9" and were a blast to catch. Marked fish on the Vexilar all day, put the camera down but the water was to cloudy to see anything. It's a challenging lake to fish, give it try and have fun!
DISPLAYING 1 TO 10 OF 57 POSTS