Druid Lake, Washington County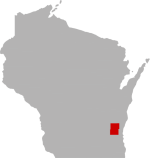 SHARE THIS PAGE
DISPLAYING 1 TO 10 OF 355 POSTS
FILTER OPTIONS
1/29/18 @ 7:20 PM
FISHING REPORT
MOON PHASE (95%)
Waxing Gibbous
Fished last Sunday 1-21-18. Drilled holes all the way around the lake with a friend. He caught a white bass, and I caught a rock bass lol. We must have checked nearly 100 holes.
I lost some jigs and tip up lights in a small bucket. If anyone found this please pm me. There is a reward.
1/13/18 @ 11:48 AM
FISHING REPORT
MOON PHASE (10%)
Waning Crescent
No salmon. Tough to fish . No weeds.It has some panfish, mostly whitebass ,and very few northerns, and even fewer walleye. And thats given it a 6 year fishing report. My opinion, comparing to other lakes. I fished several times a year because it is really close to me. Like i stated earlier. I go to way better lakes.
It will challenge you , thats for sure.
DISPLAYING 1 TO 10 OF 355 POSTS