Dresbach Dam, La Crosse County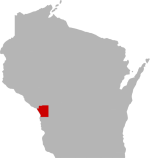 SHARE THIS PAGE
DISPLAYING 1 TO 10 OF 248 POSTS
FILTER OPTIONS
FISHING REPORT
Tried the dam area for a few hours tonite with minimal results. Managed one sauger. Marked a few fish and could bring them up a foot or two off the bottom but getting them to bite was difficult. Used a couple of different colors of jigging raps with a Rosie head. Found 10-11" of ice in most places. Lots of jagged pieces froze on top but ice is solid underneath.
Dum Bass - I've fished the back bay the first two weekends of January and people are getting fish, but very few "keepers." I have only caught, and heard of, small northern, perch, and crappie. I have not seen a walleye or sauger yet. Good ice, but the fish are only looking and swimming away.
Good luck
not a report; shout out to angler x as someone who has fished the areas that you have done video of lately , i enjoy seeing them since i am stuck in my house 300 miles from there .i planned on taking my 16 year old grandson as part of his bday present on the black on the 7 or 8 miles below the spillway ,or by the damn,hopefully in the fall. i hope to see more of your video's in the future.
p.s. some of us have known of that secret spot for 50 years.
i would not fish there when the float is open, since you would have people casting in your boat lol, thanks again keep them coming.
But how many of those 30 boats are catching fish?My guess they are clustered in there because the float is closed.I have always fished that area at night,can be super-hot.But always amazed on how many boats do not understand proper use of navigation lights.Using trolling motor whether spot lock or not,you must display the red/green bow light.
But once they pull the gates,things change.
DISPLAYING 1 TO 10 OF 248 POSTS