Delta-Dummond Area, Bayfield County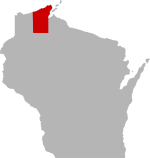 SHARE THIS PAGE
DISPLAYING 1 TO 10 OF 76 POSTS
FILTER OPTIONS
7/10/19 @ 1:54 PM
FISHING REPORT
MOON PHASE (64%)
Waxing Gibbous
Fishing has been consistent. Bass in the weeds with weightless Texas rigs made for some awesome catch and release fun during the week of the 4th. Panfish are abundant and hungry. Bluegill in 8-10FOW and crappie in 12-15FOW. Everything is coming on plastics. No need for live bait.
So many little pike on every lake I go to. Such a nuisance. Keep em and pickle em.
12/15/17 @ 7:31 AM
FISHING REPORT
MOON PHASE (6%)
Waning Crescent
hey lets get some reports going here in the area.
i haven't been out yet but i am seeing tents pop up around in area lakes now. there should be plenty of ice just about everywhere at least for walking. it is good to check as you go though. the wind kept some areas open for quite a while but with the cold they are closing over well.

7/16/15 @ 12:10 PM
FISHING REPORT
MOON PHASE (1%)
Waxing Crescent
Fished for crappie on Friday and did okay. If you want to have some fun, take a kid crappie fishing on Lake Delta. Have them cast white or yellow Beetle Spins with a slow retrieve in 12'-15' of water on shores that have extensive weeds.
I caught 60-70 fish to be able to keep 8 for a meal for my wife and I. The ones I kept were 9-10". Cookie cutter size I tossed back were 6".
You'll catch quite a few little pike doing this as well.
You'll only be able to keep up with one rod each so don't bother doing what I did and use slip bobbers. I couldn't keep up with two rods which points out the fact I would've done just as well with a slip bobber and crappie minnow.
Also, Texas rigged Senkos in 6'-10' of water will catch you some nice bass and pike.
Have fun! Chris
3/30/15 @ 1:19 PM
FISHING REPORT
MOON PHASE (81%)
Waxing Gibbous
We were on a couple bayfield county lakes over the weekend and was surprised how little ice was left. The two we fished were ok yet, but 90% of the lakes we looked at were in rough shape with some open water, perch lake being one of them. I imagine it will be hard to get on anywhere by this weekend.
The two lakes we fished had anywhere from 6-14" of ice, but the bottom few inches was very honeycombed and the top inch was pretty soft as your auger would bury right through with ease. Conditions were perfect for covering lots of water and drilling lots of holes. Gills and crappies were on a rip, took home a one man limit both fri and saturday, but didn't find anything big. Gills 7-8.5" and crappies 10-11". Everything was caught using B-Y Baits plastics on tungsten jigs, even a few nice bass and northern caught by accident were quickly released. Looked like most fish had vacated the main basin in search of shallower, warmer water. We found a lot of gills and crappies in 6-8' of water.
12/31/14 @ 9:37 AM
Depressed because I won't be at the cabin ice fishing New Year's Eve weekend for the first time in a decade!
SO...somebody please hook me up with some reports. My jealousy will be closer to admiration.
Tuning Forks, we will see you at the Fishin Chicks outing on January 17th. Don't forget, I'll be bringing bloody mary mix, steaks, and poppers. Can't wait to hang with you!
Anybody interested in the Fishin Chicks outing, it's for a great cause and is a great time. I wrote about it last year at this time if you want more information, look below.
Tight Lines, Chris (P.S. Dave...I'm at work right now)
12/29/14 @ 7:27 AM
FISHING REPORT
MOON PHASE (61%)
Waxing Gibbous
Fished the area on friday and Sunday with minimal success. Friday was ok for a mix bag but not many panfish. More LM bass and northerns than anything. Friday ice conditions were ok with just a little slush but Sunday was a different story. Slush was BAD with water coming up any holes drilled before the snow. Walk out or ATV/snowmobile only. Ice thickness is kind of goofy considering there is 14" On the Upper St. Croix and people are driving all over it. I might wait for this cold to thicken things up a bit so I don't have to drag my sled through the slush.
DISPLAYING 1 TO 10 OF 76 POSTS