Deerskin River, Vilas County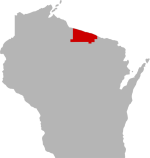 SHARE THIS PAGE
DISPLAYING 1 TO 10 OF 14 POSTS
FILTER OPTIONS
1/24/18 @ 9:46 PM
FISHING REPORT
Had a slow day but, caught a 15inch walleye between 4:00pm and 4:45pm. Using a Rattlin' Rapala don't know what pole or line I was using. Through about 2 to 2 1/2 feet of ice. Water depth was at about 9ft. let line drop to bottom and reeled in 3 times jigged for 5 or 6 tugs and then felt the walleye snag my line. Was on the south side of lake just south of island.
7/15/11 @ 7:27 AM
JaJo, You are one lucky one to have land on the Deer Skin. I have a friend with 200 acres upriver about a mile from your new place and I have fished it several time. The lower river below the old dam they remove about 5 years ago holds some nice notherns and muskies. I caught a 38 inch muskie about where you discribe your new digs to be. A canoe is ideal for this. Above the old dam area is trout water but the locations I have fished really demand a panther martin spinner since it is full of tag alders and brush. Great fun though. Just don't jerk real hard when you wrap the spinner around a branch above the likely looking hole. That technique got me a trip to the Eagle River hospital with a treble hook in my neck right at the juggler. finridge
6/27/11 @ 9:25 AM
Does anybody fish on deerskin river? I just purchased some land on deerskin river about 200 yards from the mouth where it enters Scattering Rice Lake. I have been told there are trout, some species of bass(nobody is sure which), as well as bowfin in this river. I don't really fly fish, but bowfin and bass would be awesome. I have never caught a bowfin, and have always wanted to.
Can anybody give me any details?
DISPLAYING 1 TO 10 OF 14 POSTS