Columbus Lake, Oneida County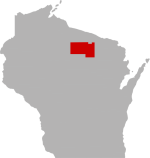 SHARE THIS PAGE
| | |
| --- | --- |
| | @ the lake |
DISPLAYING 1 TO 10 OF 18 POSTS
FILTER OPTIONS
7/6/19 @ 3:30 AM
Hi All,
I'm new to the forum...hoping for some help and willing to share what little I know in the future.
Taking my young daughters fishing on Columbus Lake in two weeks. Does anyone have tips and suggestions for northerns for my older daughters and crappie for my younger daughters?
Thanks much!
5/7/19 @ 5:07 PM
Hey, sorry haven't been active recently. Unfortunately, I don't know of a way to get on since there are currently no public landings. We're pretty fortunate to have a cabin on the lake. If I hear of anything I'll be sure to update. Late spawn this year if you do manage to make it on!
5/7/18 @ 12:02 AM
FISHING REPORT
Another successful opening weekend. Walleyes evaded is, but crushed panfish again. Had to get a little creative this year, but still managed to make it work. Love reading all the "there are no big fish in this lake comments." I've been fishing this lake for 20 years now and continually see big fish pulled out. If you want to catch fish on this lake, you need to take the time. This isn't a drop line and catch lake. All I can say is the fish were biting!
6/21/17 @ 12:24 AM
I am coming up with my family in September, this will be our first trip to the lake. Not looking for spots or what people use, just wondering if anyone can tell me what they catch on the lake. Looking to target muskie and bass mostly. The dnr map isn't very informative on the cover so was curious if any rocks or boulders are mixed in with the sand. Last but not least, any cribs on the lake? Sorry for all the questions and thanks in advance for any response! Tight Lines
DISPLAYING 1 TO 10 OF 18 POSTS