Columbia Lake, Columbia County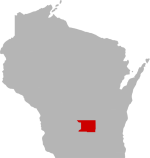 SHARE THIS PAGE
DISPLAYING 1 TO 10 OF 1,408 POSTS
FILTER OPTIONS
2/5/19 @ 11:34 AM
I know this topic has been covered before, but what would it take for a group of us to pay to stock game fish here? DNR? Alliant Energy? Hybrid Stripers, Largemouth, Smallmouth. Also... crazy thought, but what would it take to find out if we could get red drum (aka Redfish) stocked? They're typically a coastal fish but are closely related to freshwater drum and can thrive in warm fresh water... just not successfully spawn.
This lake has SO much potential if the right people took an interest. Hell, I'd pay for a seasonal pass to fish it if that would get someone to properly manage it.
1/22/18 @ 7:55 AM
My dad and my uncle told me some stories about this place.They used to fish it back in the mid 80`s.They would say it was nothing to catch 50 - 100 largemouths,nothing smaller then 2 lbs,some in the 6 - 7 lb. range.The strippers ( wipers ). were common also in the 10 - 15 lb. range.Back then i believe there were very strict limits on game fish but not sure.I was told that on any given day there would be 20 cars in the lot and 50 + people fishing,mostly panfish.

DISPLAYING 1 TO 10 OF 1,408 POSTS