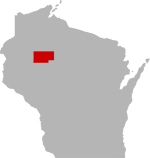 SHARE THIS PAGE
DISPLAYING 1 TO 10 OF 34 POSTS
FILTER OPTIONS
Probably because most that ice fish the Island Chain aren't LakeLink users, lol. Been thinking of trying on my next outing though, not that far distance wise. Tried Fireside last week late afternoon, didn't do well but other's fishing from early morning on did on Crappies.
Hey tpierce
re: your post about northern pike action: can you describe your fishing (structures, baits) - maybe I need a change in tactics....
When we were there, I fished the weeds (along deep edge and in) with spinner baits for bass and northern - did not raise any pike which is unusual - however my bro hit a few bass (he was using rat-l-trap)
FISHING REPORT
Me and a buddy went out after skis last monday. We caught four northern the biggest being 29 inches and sure enough I said the famous line of "Last Cast" and had one in the mid 40's explode on my bait and spit it right away but have heard a few are being caught out there.
I am looking for any info about a summer trip to the area. Campgrounds, watering holes etc. My buddy and I want to try some new Musky water in July/August and Chain lake was suggested.
Hope you guys Up Nort' have some more time on the ice. Thinks are melting pretty fast in La Crosse. Seemed like a perfect time to start thinking about summer though. Cheers to ice-out!
FISHING REPORT
Six of fished Friday and Saturday with tipups. Great weather to be outside and lots of action - best in two years. Lots of flags. Numerous pike over 25" and three walleyes over 20". Attached is pic with a 22" and 26" in walleye. Pike in the day, walleyes at night. Most fish caught in 5 - 7 ft of water on BIG minnows.
DISPLAYING 1 TO 10 OF 34 POSTS