Carroll lake hwy J Minocqua, Vilas County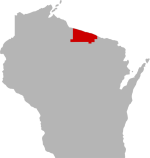 SHARE THIS PAGE
| | |
| --- | --- |
| | @ the lake |
COVID-19 MESSAGE
At Kwik Trip / Kwik Star, the well-being of our coworkers and our customers remains our top priority.
All of our stores remain open to service you.
Please read our message to our guests.
DISPLAYING 1 TO 10 OF 55 POSTS
FILTER OPTIONS
7/28/16 @ 8:07 PM
FISHING REPORT
MOON PHASE (30%)
Waning Crescent
I was a big fan of the "new" limits. But now I find myself catching 10 no matter what the size is. I have fish fries for family and neighbors every Friday. Is this new system going to work? I'm all in

2/24/16 @ 12:33 AM
Can anyone in the area please give me an update on travel conditions on Carrol? Looking at getting out towards the island and wondering if it is driveable or snowmobile. I know lake to lake it varies but if anyone has been on Carrol recently I would greatly appreciate a report. Thank you.
5/26/15 @ 3:19 PM
FISHING REPORT
MOON PHASE (59%)
Waxing Gibbous
Was out on Saturday afternoon for a few hours with my dad. Fished along the far shore and ended up with about 40-45 keeper bluegills using just a hook and night crawler. Just drifted along the shore fishing whatever structure was there. Decent size for many of them.
12/1/13 @ 11:34 AM
Was up over the Thanksgiving holiday weekend and saw people out on the ice fishing. Not venturing out too far yet, mostly straight out and slightly to the left off the boat launch. Quite a few people out on Saturday afternoon. Not sure of the ice depth on Carroll Lake, but on our lake it was about 3-4".
DISPLAYING 1 TO 10 OF 55 POSTS