Caldron Falls , Marinette County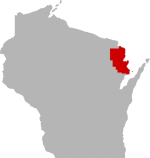 SHARE THIS PAGE
DISPLAYING 1 TO 10 OF 571 POSTS
FILTER OPTIONS
6/16/13 @ 7:06 AM
Heading up to begin my 37th year of fishing Caldron Falls these next 4 days, A very late start to the season for me. It's amazing how this fishery has changed since my first trip as 14 year old with my father. Started out muskie fishing, my dad had a bait and tackle shop on parkway about a block south of Thornton's. It was called Musky Point Tackle Shop. He also guided the flowage for a few years. After a few years of Muskie fishing I switched to Bass. Now I fish for almost anything although I have never caught a Walleye on Caldron. This years goal is to put a 45" plus Muskie in the boat and to learn how to Walleye fish Caldron Falls. If anyone has tips on the walleyes on Caldron I would definitely appreciate it. Will share my fish results upon my return. Good luck to all.
6/8/13 @ 10:51 PM
I am heading to caldron falls next weekend. Anyone know the current spawning status of the bass, especially the smallies? I want to fish for small mouths and largemouths, muskie too, but am concerned, if the bass are still spawning maybe I should leave them alone and release all that I catch. Anyone have a spawning report? Thanks.
5/7/13 @ 4:01 PM
Took my grandson out on Caldron this past Sunday the 5th.
He is only three so the short attention span meant a short trip. Didn't catch anything, but just wanted to make an observation on Crane Bay.
Amazing how a late thaw and heavy snow covered ice has decreased the weed growth. Last year opening weekend, the far north portion of the bay was already choked with weeds. So far, barely anything out there.
Also, water was 48 degrees in three feet of water near shore. Looks like slow presentations till it warms up a bit.
Heading up this week for some Tom Turkey hunting with a bit of fishin mixed in. Add in some beer and brats over the fire pit and I got me the makings of a great mini-vacation.
1/28/13 @ 11:57 AM
I have a place 10 minutes from here and I would not waste my time fishing it at all. Over the last 5-7 years the fishing has been on a steady decline. Even the locals some which I have known for a long time say the same.Catching and releasing 24"-27" muskies is a joke
DISPLAYING 1 TO 10 OF 571 POSTS