Cadiz Springs, Green County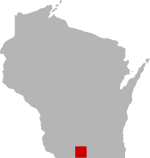 SHARE THIS PAGE
DISPLAYING 1 TO 10 OF 107 POSTS
FILTER OPTIONS
FISHING REPORT
Me and my daughter were out here last Sunday and caught a few gills so I am heading back there today. Anyone have any ice reports before I get there? There was around 5" at that time, but the ice near the shore was a little thin.
Any updates would be appreciated and I will post my report after I get there today.
Thanks!
FISHING REPORT
Went out today from about two till 430 did well took home 6 keeper gills 2 of which were 10 in (havent seen gills like that here in quite a while) and 1 perch keeper size. just used spikes. had a few tups out but only one flag and nothing to show for it but a lost shinner and 25 feet of line out.
will be back again. good luck to all and stay safe.
DISPLAYING 1 TO 10 OF 107 POSTS