Butte Des Mortes, Winnebago County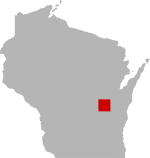 SHARE THIS PAGE
DISPLAYING 1 TO 10 OF 94 POSTS
FILTER OPTIONS
6/13/13 @ 8:05 PM
FISHING REPORT
Decided to fish the east end of the lake today concentrating on the new HWY 41 Bridge with all the construction and need for a solid foundation to the new road bed I chose to fish the chunk rock left in the water all along the shoreline. Perfect place for bass to wait for bait fish to swim by for an easy meal. My creature baits fooled a few smallies and LM bass. Lost a few baits, but it was worth it. Both sides of the bridge have new rock shore lines which have created quite a bit of habitat for a variety of fish. The weeds are just getting to the point where they will attract baitfish and bass. I tried a areas near the marina and the golf course and had some action. Nice sweet spots can be found under and around all the bridges, just watch out for depth and rocks but some nice fish are there. Great time of the year to take the kids if they want to catch some fish that fight back and pull hard on their lines.
7/19/12 @ 8:37 PM
FISHING REPORT
Out this afternoon from 1 to 5 PM. Fished the north shore out of the wind and did more exploring than fishing. Managed to catch a nice healthy smallmouth and whitebass on rocky shores with a rattle traps crank bait. A few hits mostly light and no other hook-ups. Interesting shore line with a few areas that are not developed yet that seemed to produce the best.
6/19/12 @ 11:23 PM
FISHING REPORT
Started on the south side near Oakwood point and trolled crawler harness' to the north with the wind. Nothing but sheeps and small white bass. Two runs like that then switched to #5 and #7 flicker shads 20 to 30 feet back. Then picked up three walleyes on the north side. A 22", 23" & 24" biggest is still swimming, the other two had the #5 flicker shad all the way in their gills. We could barely get the baits out. Overall slow but the size was awesome (new record fish for me).
6/13/12 @ 1:03 PM
I am coming up for the weekend and have never fished this body of water before. I was hoping for some tips for walleyes, bass and northern. Pretty much any game fish. Not looking for anyone's hot spot, just some general info. I hear about sunset point, where exactly is that? I also see a lot of boat fishing that point from the highway. Any info will be greatly appreciated. Thanks in advance
4/30/12 @ 9:58 PM
FISHING REPORT
Fished Sunset on Sat. only for a few hours but did catch 2 nice eyes on slips along with a couple goats. Fished Sunday for about 6 hours and it was dead. We got 1 nice eye and that was it. Out of the 20 boats sitting there we only seen 1 other eye caught. We did see a couple perch and a couple goats caught. In total including our Walleye we seen 6 fish caught between 20 boats. It was very, very slow. I guess that's why they call it fishing.
4/29/12 @ 7:38 PM
FISHING REPORT
Every time I go fishing on Butte des Mortes, there are several boats always anchored on sunset Point. Don't know how well they have been doing. I haven't seen trolling in that area yet this year.
On Saturday, even in the nasty weather, there were several boats anchored there most of the day. I didn't fish there but moved west to catch a couple of dandy white bass so I'm assuming that bite will remain good for the next week or two. As they say in Fremont, all the walleye and white bass (from Lake Winnebago) that spawn up the wolf river have to return to Lake Winnebago by passing through Winneconnie and the Fox River and just west of the HWY 41 Bridge the river narrows so the odds are better at finding fish.
DISPLAYING 1 TO 10 OF 94 POSTS