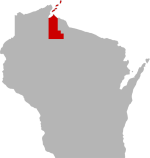 SHARE THIS PAGE
| | |
| --- | --- |
| | @ the lake |
DISPLAYING 1 TO 10 OF 23 POSTS
FILTER OPTIONS
11/27/19 @ 10:46 PM
FISHING REPORT
MOON PHASE (2%)
Waxing Crescent
11/27/19 @ 2:59 PM
The only thing i know abought these fish even though i never caught one is that the reason why you never herd of them being kept and ate during warm water months is that thay are really deep water thay will be found 400 feet of water in lake michigan thay spawn under the ice. Spawning season is from december through January but will still feed in shallow all the way to march befor going deep. I have always wanted to fish these i did all the reserch.
6/27/17 @ 10:35 AM
Burbot are also commonly known as Eelpout, if you are searching other sites. They do not have sharp teeth, just like it was mentioned, but they will wrap around your wrist/arm when removing hooks (if you get one big enough). Kind of nasty, but fun to watch your wife try to unhook one.
Very difficult fish to target...also not common around Dane Cty, but they might be here (?). They are not likely to be in lakes under 50-75' deep, but there are always exceptions (Winnebago and surrounding lakes for example). I guess I would concentrate on researching deeper lakes like Mendota and Monona. Big Green and Geneva would also fall under "likely to have some".
Only one I ever caught in WI was on Lake MI on a spawn sack, right on the bottom, off a breakwater pier. They were common in Canada, would get them in 80-100', near the bottom, when Lake Trout fishing.
DISPLAYING 1 TO 10 OF 23 POSTS