Bugle Lake Annual Ice Fishing Contest, Trempealeau County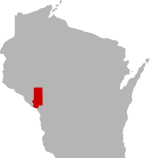 SHARE THIS PAGE
DISPLAYING 1 TO 9 OF 9 POSTS
FILTER OPTIONS
2019 Elk Rod and Gun Club Ice Fishing Contest and Jamboree
For more information:
Check out our Facebook page
Or
Or
Call (715) 985-3055
56th Annual-Elk Rod & Gun Club Jamboree
Bugle Lake-Independence, Wisconsin
No Fishing Due To Lake Dredging
Saturday, February 7th, 2015
12:00p.m.-3:00p.m.
$20,000.00 in prizes to be awarded
$100.00 cash given away every 15 minutes (Must be present to win)
Hundreds of door prizes given away during the Jamboree
50/50 raffle
Ladies Raffle
Special Drawing 1st $5,000.00, 2nd $2,000.00, 3rd $1,000.00
Attendance Prizes 1st $1,000.00, 2nd $500.00, 3rd $300.00, 4th $200.00, 5th $100.00 6th-10th $50.00, 11th-20th $25.00
Hot lunch all day!
Charcoal chicken with drive-up service
Live Music-The Endorphins Variety Band
Sportsman's Raffle-Mathews Cross Bow, Remington 1911 Hand Gun, Stihl Farmboss 391 Chainsaw, Thompson Triumph Muzzle Loader, Remington 30-06 Pump, AR 223 Snow Camo Rifle.
Proceeds go to the lake project
You can also visit:
http://www.independencewi.org/
NOT RESPONSIBLE FOR ACCIDENTS!!!
FISHING REPORT
The Elk Rod & Gun Club would like to thank all who attended and supported the 2007 ice fishing contest on February, 2nd. The contest was once again a huge success. Lots of trout were caught during the whole day. One local fisherman caught 17 trout at the contest. With the average depth of the lake being 2.2 ft most of the fishermen in shacks could see the trout bite, which is neat to experince.
Thank You,
Elk Rod & Gun
Just a note that the fishing portion of the Elk Rod & Gun Club's annual ice fishing contest has been cancelled due to very poor ice conditions. The club has hired a live band to entertain those who still want to get out of the house for an afternoon of fun. They are still raffling off the attendance prizes (cash), paying out 20 places with a top prize of $500. Also raffling off Special Drawing prizes of $5000, $2000 and $1000. There will be plenty of food and refreshments for your enjoyment highlighted by the availability of charcoaled chicken. We can't fish, but we can still have LOTS of fun. I think the band is starting around 12:30 PM or so. Also lots of door prizes to be raffled off and they are giving away $100 cash every 15 minutes, but you have to be there for that. All other prizes you need not be there, just purchase your tickets. See you there! Forgot to mention the band will be performing in a heated tent for your comfort.
DISPLAYING 1 TO 9 OF 9 POSTS