Buffalo Lake, Marquette County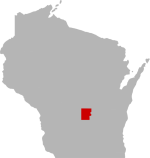 SHARE THIS PAGE
| | |
| --- | --- |
| | @ the lake |
DISPLAYING 1 TO 10 OF 2,900 POSTS
FILTER OPTIONS
7/31/19 @ 9:20 PM
crappies ya, the presence of weeds is not an excess fertility problem. Weed growth in lakes and streams is a function of bottom type, water depth, and water clarity/light penetration. If a lake experiences heavy algea blooms, then yes fertilizer runoff is more than likely the problem. However, Buffalo's problem is not caused by fertilizer runoff.
7/31/19 @ 3:27 PM
I'm an outsider (FIB), and i have been fishing Buffalo for the past 10 years. All i know is the super weedy swampy like conditions, that I actually love. I was up this past weekend and my jaw dropped on how little weeds there was. I thought maybe it was just high water, but even in high water from last year there was more weed growth.
I didn't get an opportunity to fish it this past weekend on Buffalo but I did earlier in the year and did well. Still good fish in there from what my lines were hauling in. I'd like the lake to be at a halfway point of what I saw this weekend vs what would be "normal". Enough openings to cruise the lake and run to spots, but enough weeds to work an area for a long time and not worry about someone pinching your spot.
I don't have the history as some of you do here, that's for sure. But back in 08-09 this lake was on FIRE. My brother and I caught big bags of bass and lots of them too. Then it dwindled but seems to be making a resurgence from my own experience.
7/26/19 @ 9:28 AM
Yes, there were weeds but not like it is. For about the time they got out control is couple years before they started to purchase those junky ass weed cutters and yes major part of the increase weed growth came from the fertilizer spill that ended up in lake in 90's.
I wish they would of dredged the lake. When dam was out but thats another topic for another day.
Finally, I just says all I want is nice lakeveiw, less weeds, good fishing, and great duck hunting. Is that so much to ask?
7/25/19 @ 1:22 PM
not many weeds until the 90's??? I fished here when I was a child in the mid 80's and remember It was hard to find an opening of water in the channel to fish in because the rest of the lake was weeds. Now this is a memory from when I was 12 years old. But I loved going here because the water was very clear, where there was an opening you could see schools of jumbo perch come through. Not saying it was always a weedy swamp, but it was in the mid 80's.
7/25/19 @ 11:49 AM
I too have fished it since the 80's & remember having to look for weeds to find the fish om Buffalo. If you want to blame someone, try the corporate farmers who fertilize everything more & more than ever before. That runoff grows more weeds in lakes than anything else & we will never stop it because the corporate farmer do what they want with no recourse.

7/25/19 @ 11:26 AM
FISHING REPORT
MOON PHASE (44%)
Waning Crescent
15 years for me. The best years were before the floods. In any lake, the biomass increases with vegetation. If the fishing seemed better for you before the abundance of weeds, it may have a lot to do with your fishing style. There is no doubt the lake has silted in substantially since the 80's, as I have noticed it in the short time I have fished it. That may be contributing to the weed growth as well. Buffalo is aging, and will never return to what it was back then.
7/25/19 @ 6:06 AM
I don't know how long some of you have been fishing Buffalo Lake, but I can tell you for a fact that it's not always been is weed infested swamp. It wasn't until the mid 90's that the weed start to really take over and destroy the lake. The fishing was better than and I'm still hoping it will return to glory day of the 80's and early 90's. It get tried of listen to all the people tell land owners that they can't have a nice view of the lake or lake with less weed because it wreck their fishing. I fished the lake since the 70's and owned property since 1982. So I know you can have both and that is where the interest should be is getting back to what was not what it is.
DISPLAYING 1 TO 10 OF 2,900 POSTS